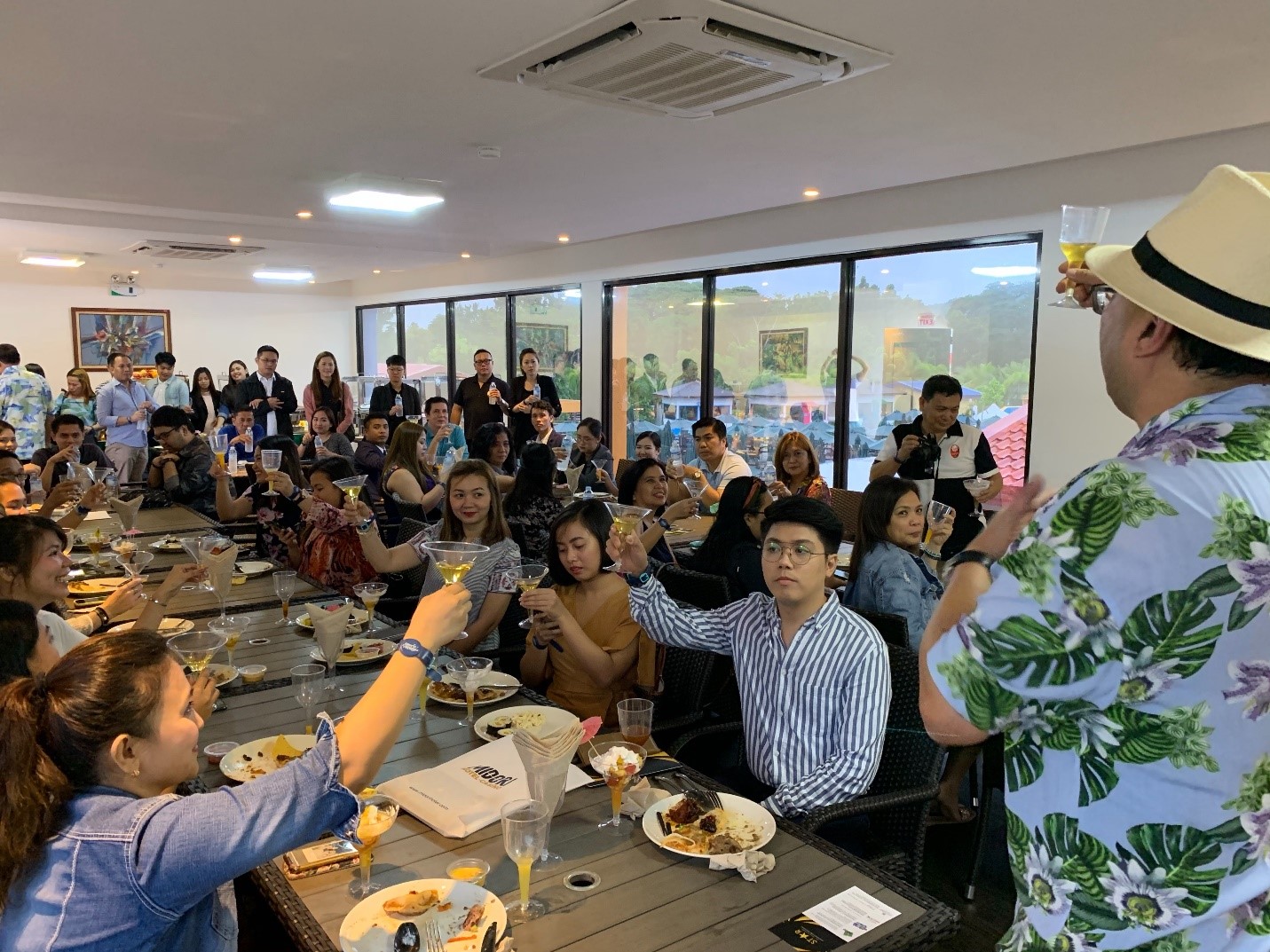 Aqua Planet hosts Star Alliance: a gathering of business establishments in Pampanga
CLARK, PHILIPPINES- Aqua Planet hosted the second gathering of members under Star Alliance Program on July 31, 2019 wherein more than 50 representatives from 25 business establishments in Clark and Subic graced the intimate gathering held in Galaxy Suite, one of the function rooms of the water park.
Dubbed as 'Star Alliance Partners' Watermazing Day', the gathering which is held monthly in different establishments in Clark aims to provide opportunity to all its members to share their updates on business projects, promote their newest offers, products, and services, as well as synergize in further promoting Clark as a major tourism destination in the Philippines.
During the brief program, Simon Jiang, General Manager of Aqua Planet, stated that "holding the gathering is both an honor and a privilege as it enables each Star Alliance member can share the development status of their business which in turn can forge more business partnerships among them."
It is also worth noting that Noemi Julian, Manager of Tourism and Promotions Division, Clark Development Corporation, also graced the event.

"As a growing business center, Clark has opened opportunities for both establishments and the people." Julian said after mentioning that Clark International Airport continuously caters more flights to and from different destinations and is expecting to receive a larger influx of tourists beginning the fourth quarter of 2019.
Meanwhile, the newest members under the said program attended the gathering were esteemed representatives from Subic Bay Yacht Club, Ocean Adventure, Camayan Beach Resort and Spa, Camayan Divers Club.
Also present were the Sales and Marketing Heads of Angeles City Flying Club, Clark Development Corporation, Sandbox, Adventure Beach Waterpark, Park Inn, Bendix Hotel, Midori Hotel, M.A.G. Travel and Tours, Pradera Verde, and ABC Hotel.
After series of brief presentation, meeting, and sumptuous food and beverages prepared by Aqua Planet's food and beverage team, the members experienced the world-class slides and water attractions in Aqua Planet.