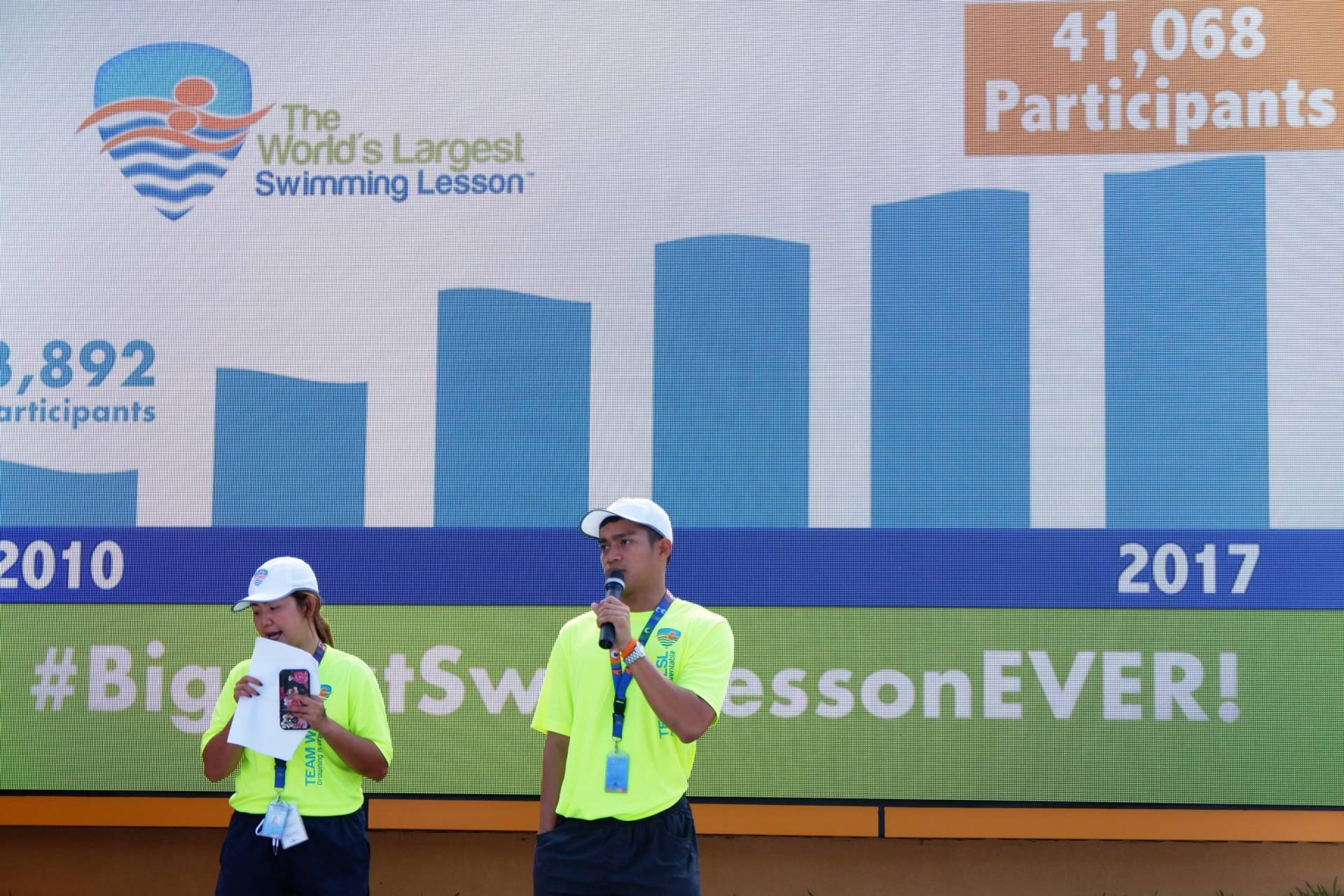 AQUA PLANET JOINS THE WORLD'S LARGEST SWIMMING LESSONS 2018
Aqua Planet served as an official host location facility for the World's Largest Swimming Lessons, a worldwide movement to fight childhood drowning.
According to World Health Organization, drowning is one of the major causes of accidental deaths to children ages 1-14 in 45 countries they keep under observation. Research has shown that taking formal swimming lessons can reduce the risk of drowning by 88%. An international organization called World Waterpark Association presented World's Largest Swimming Lessons, a campaign designed to build awareness about the importance of teaching children to learn swimming at an early age to prevent drowning and to draw press attention for a wider media mileage. Yearly, thousands of children are taught with the life-saving skill happening simultaneously to various locations across the globe over the course of 24 hours generating a billion media impressions. Since its inception, more than 235,000 participants in over 20 countries have united in this movement.
Now on its 9th year, this PR event continues its efforts to promote drowning prevention methods by conducting swimming lessons to different aquatic facilities annually while spreading its message that "Swimming Lessons Save Lives".
In attempt to make a difference in the modern society, Aqua Planet joined The World's Largest Swimming Lessons last June 21, 2018. Aqua Planet is proud to share that it is the first & only facility in the Philippines to participate in the said event.
A total number of 1,273 registrants from public schools, non-profit organizations and indigenous communities participated in the cause with the support from local government units, media and swimming coaches who were part of the success marking a huge milestone for the park for bringing everyone together to fight a global issue.