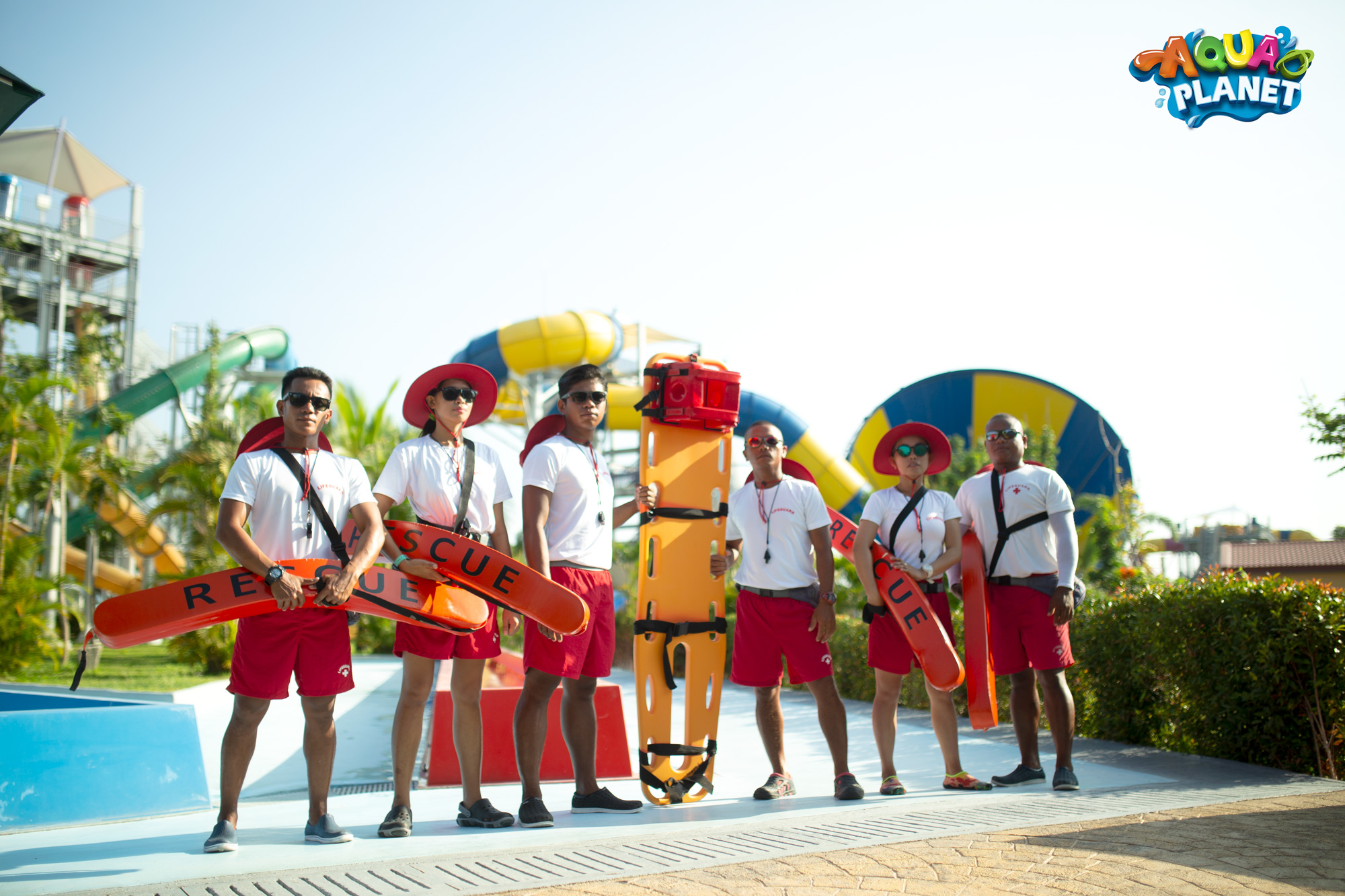 AQUA PLANET LIFEGUARDS PASSED SAFETY SKILLS TRAINING 2019
Kudos, Aqua Planet!
On 19 September 2019, Aqua Planet lifeguards officially passed the Safety Skills Training as inspected by its partner Safety Skills Training (SST) of Ellis and Associates (E&A), one of the leading international aquatic risk management consultants in the world.
The visit of SST representative from UAE, Dubai is annually done to audit the application of best practices, operations, and procedures of Aqua Planet lifeguards in order to continuously ensure the safety of the guests and attractions.
According to Fren Chen, the SST Trainer who visited the park, one of the many improvements seen is the addition of formal documentation for Rides and Attraction Training which serves as a comprehensive manual for all Aqua Planet lifeguards.
"It is wonderful to visit such high-performing operation." Chen said to Simon Jiang, Aqua Planet General Manager.
To learn more about SST, visit https://sstworldwide.com/ and for E&A, visit https://jellis.com/classes/local-lifeguard-training.